2023
Week 2: July 29 – August 5 -Fully booked-
Week 3: September 20 – September 27
2024
Week 3: July 16 – July 23 -Fully booked-
Week 4: September 10 – September 17
During this 8-day trip, you will visit all 11 cities of Friesland and discover the most beautiful spots. Josefien travels with you and is waiting for you at the next destination every evening, where you can enjoy a delicious 3-course dinner on board and sleep in your own cabin.
You can cover the route with a geared bike or E-bike from ship Josefien. Of course, you can also bring your own bike.
Don't feel like cycling one day? Then you can sail along with ship Josefien and enjoy the beautiful Friesland from the water. Often there is also the possibility to shorten the route and Josefien will make a stop for you.
Bike routes
There are several bike routes possible. You can of course take the shortest route, but this often runs along busy roads. We also offer you the possibility to choose a more scenic route where the bike path sometimes runs between the meadows, goes over shell paths and where you sometimes have to pass through a gate to cycle over a dike between the sheep. Or maybe you have a place in mind that you would like to cycle past? We are happy to plan the corresponding route together with you. You can receive the detailed route on paper as well as digitally.
Ship Route
Day 1: Leeuwarden
In Leeuwarden, you board the ship Josefien. You will be given your own comfortable cabin and can also get to know the other participants of this trip.
Leeuwarden: capital of Friesland, Oldenhove. Fountain in front of the Leeuwarden train station In 2018, Leeuwarden was named the Cultural Capital of Europe. All 11 cities were given a unique fountain created by 11 internationally renowned artists. Each fountain tells its own story.
Day 2: Leeuwarden, Bolsward, Sneek
After breakfast, you will cycle from Leeuwarden via Bolsward to Sneek, a cycling trip of approximately 40 km. In Sneek, the ship Josefien is moored in the city center.
Bolsward: The Broere Church, church with a glass roof Sneek: iconic Watergate, Maritime Museum
Day 3: Sneek, IJlst, Sloten
From Sneek, via IJlst (and possibly Heeg and Woudsend), you will cycle to Sloten, a bike ride of about 25 km.
IJlst: Wooden city of Friesland, Sawmill de Rat
Sloten: Smallest city in Friesland, picturesque fortified town
Day 4: Sloten, Stavoren
From Sloten, you will cycle via Laaxum, the smallest harbor in Friesland, to Stavoren. 25 km
Laaxum: Smallest harbor in Europe, 25 inhabitants
Stavoren: Colorful coastal town, the Lady of Stavoren
Day 5: Stavoren, Hindeloopen, Workum
From Stavoren, you will cycle along Hindeloopen to Workum. 20 km
Hindeloopen: Known for its painting art, many houses are painted with flowers and leaves.
Workum: Most beautiful market square in Friesland
Day 6: Workum, Harlingen, Franeker
From Workum you cycle along Harlingen to Franeker. 25 km.
Harlingen: main port city of Friesland and largest historical port in the world.
Franeker: Eise Eisinga Museum, oldest still working planetarium.
Day 7: Franeker, Dokkum
From Franeker you cycle to Dokkum. 40 km.
Dokkum: the famous Bartlehiem bridge, the defensive windmills.
Day 8: Dokkum, Leeuwarden
From Dokkum you cycle or sail back to Leeuwarden.
Price of this trip: €1,125 per person, based on 2 people per cabin. This price includes 9% VAT and tourist tax. For this price, you will receive:
A comfortable double cabin with its own shower and toilet
Beds made up, towels, shampoo, soap and bottles of water
A luxurious breakfast and lunch (packed for on the go)
A delicious 3-course dinner every evening
A geared bicycle from ship Josefien
Unlimited coffee, tea and chilled water on board
Detailed descriptions of the cycling routes, both available in paper and digital format
You can use a bicycle bag, helmet, safety vest and phone holder
Optionally bookable:
E-bike from ship Josefien for €185,- (e-bikes are limited)
Unlimited drinks from the ship's bar for €250,-
Parking for your own bicycle for €25 (the bicycle will have a covered spot on board and can be secured to the ship. Please note: limited availability!)
Parking and charging for your own e-bike for €35,- (the e-bike will have a covered spot on board, can be secured to the ship, and can be charged on board. Please note: limited availability!)
Mini fridge for the cabin, capacity 6 liters, € 5,- per day
Cancellation insurance, 6% of the base price. You can cancel up to departure. You will receive your payment back, except for the cancellation insurance
Single supplement: If you want to book a double cabin alone, you pay a supplement of 35% of the base price
The prices listed above are also the actual prices on your invoice. There will be no additional hidden costs. We like transparent and fair prices, so you know where you stand.
Josefien is:
Uncomplicated & cozy (max. 22 people.)

Biological & Sustainable

Heartwarming host/hostess
Ship in sight
Ship Josefien
MMSI 244730771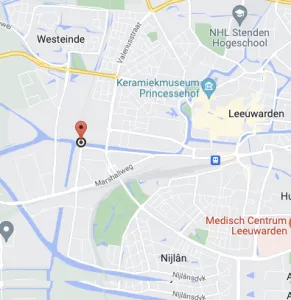 Click here for a large map