Ascension Day: May 18 – May 21, 2023
Pentecost: May 26 – May 29, 2023
The Wadden Sea was declared a UNESCO World Heritage Site in 2009 due to its unique habitat for more than 10,000 rare plant and animal species. The area has 5 inhabited islands of which 2 will be visited during this trip. Experience the tranquility and vastness of the Wadden Sea and enjoy the island feeling.
Experience the unique island feeling and blow off steam on the Wadden Sea
Program of the trip:
The Wadden Sea is dynamic. It can be as calm as a mirror, but occasionally storms can rage. There are strong currents in the channels between the sandbanks due to the influence of ebb and flow. We must take this into account when planning the trip, but this is also the charm of the Wadden Sea. The trip is adjusted to the weather and tide shortly before departure, and the trip is always discussed beforehand with all participants.
We will try to visit two islands during this long weekend. On the islands, you will have plenty of time to explore them by bike, on foot, or by public transport. On board, you will be fully taken care of with delicious dinners. After a long weekend of fresh air, you will be fully recharged.
The Ascension Day weekend starts on Thursday, May 18 at 1:00 PM and ends Sunday, May 21 at 5:00 PM.
The Pentecost weekend starts on Friday, May 26 at 1:00 PM and ends on Monday, May 29 at 5:00 PM.
You can book this trip for €525 per person based on 2 persons per cabin. This includes 9% VAT and tourist tax.
For this price, you will get:
a comfortable double cabin with private shower and toilet
made-up beds, towels, shampoo, soap and bottles of water
a luxury breakfast and lunch (packed lunch for on the go)
a delicious 3 course dinner every evening
a geared bicycle from ship Josefien
unlimited coffee, tea and chilled water on board
detailed descriptions of the cycling routes, available in both paper and digital formats
use of a bicycle bag, helmet, safety vest and phone holder
Optional extras that can be booked:
Electric bike from ship Josefien for €60,- (electric bikes are limited in availability)

Unlimited drinks from the ship's bar €250,-
Parking for your own bike €20,- (the bike will have a covered place on board and can be secured to the ship. Note: places are limited in availability!)
Parking and charging for your own e-bike €30,- (the bike will have a covered place on board, can be secured to the ship, and can be charged on board. Note: limited availability!)
Mini fridge for your cabin, 6-liter capacity, € 5,- per day.
Cancellation insurance, 6% of the base amount. You can cancel up to departure. You will receive your payment back, excluding the cancellation insurance
Single supplement: if you want to book a double cabin for yourself, you will pay a surcharge of 35% of the base amount
The prices listed above are also the actual prices on your invoice. There will be no additional hidden costs. We like transparent and fair prices, so you know where you stand.
Josefien is:
Uncomplicated & cozy (max. 22 people.)

Biological & Sustainable

Heartwarming host/hostess
Ship in sight
Ship Josefien
MMSI 244730771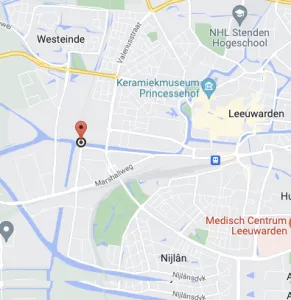 Click here for a large map