Discover the enchanting beauty of the bulb region and be seduced by the beautifully blooming tulip fields that make this region so famous. Stroll through the many blooming fields or bike through the natural surroundings. Ship Josefien sails with you in this beautiful area, so you can enjoy the comfort of the ship.
A visit to the famous Keukenhof must not be missed during this trip. The Keukenhof is a spectacular flower garden with more than 7 million tulips daffodils and other flowers. A world-famous spectacle that can be seen once a year.
You cycle with a bicycle or e-bike from ship Josefien, but of course you can also bring your own bike. Don't want to bike one day? Then just sail along with the ship and enjoy the beautiful views during the cruise. On board you will stay in a comfortable double cabin with private shower and toilet. Meals are served in the salon and you will enjoy a three-course dinner every evening. On deck you can relax under our covered terrace or on one of the many ship's benches. Is it a bit chilly outside? Then you can also relax in our lounge.
Route:
Day 1: Amsterdam
You will board the ship in Amsterdam at 4:00 pm. The berth of ship Josefien is near the Central Station. Would you like to explore Amsterdam without having to bring your luggage? Then you can already bring it on board. In the evening you will enjoy a three-course dinner.
Day 2: Amsterdam – Haarlem
After breakfast, Josefien will cast off in the direction of Haarlem. You can travel this route by bicycle (bike ride approximately 25 km). You will spend the night in the beautiful city center of Haarlem.
Day 3: Haarlem – Leiden
After breakfast, Josefien leaves for Leiden. You can bike the route and you can visit the Keukenhof on the way (bike ride about 30 km).
Day 4: Leiden – Gouda
This day ends in Gouda. The bike tour is about 30 km.
Day 5: Gouda – Oude Wetering
Josefien sails via Alphen aan de Rijn to Oude Wetering.
Day 6: Oude Wetering – Kudelstaart
Today the Josefien sails to Kudelstaart where the famous flower auction can be visited. Bike ride about 20 km.
Day 7: Kudelstaart – Amsterdam
Ship Josefien sails from Kudelstaart to Amsterdam. Just before Amsterdam you board again and sail with Josefien right through the center of Amsterdam. A lot of bridges will be opened during this trip. Bike tour about 20 km.
Day 8: Amsterdam
After a last extensive breakfast on board, it is time to check out and say goodbye.
Variable cycling routes
The cycling routes you will travel independently using a route provided by the ship. The routes are available both on paper and digitally. You can take the route via an app on your phone. You do not need internet for this.
Price of this trip: € 1,125 per person, based on 2 persons per cabin. This price includes 9% VAT and tourist tax. For this you get:
a comfortable double cabin with private shower and toilet
made beds, towels, shampoo, soap and bottled water
a deluxe breakfast and lunch (packet for the road)
a delicious 3 course dinner every evening
a gear bike from ship Josefien
unlimited coffee, tea and cooled water on board
detailed descriptions of the bicycle routes, both on paper and digitally available
you can use a bicycle bag, helmet, safety jacket and phone holder
Wifi on board (available in the salon)
Optional additional booking:
E-bike from ship Josefien for € 185,- (e-bikes are limited available)
Unlimited drinks from the ship's bar € 250
Parking own bike € 25 (the bike gets a covered place on board, can be secured to the ship. Please note: places are limited available!)
Parking and charging your own e-bike € 35,- (the bike gets a covered place on board, can be secured to the ship and charged on board. Note: limited availability!)
Mini fridge for in the cabin, capacity 6 liters
Cancellation insurance, 6% of the basic amount. You can cancel until departure. Your payment will be refunded, excluding cancellation insurance.
Single supplement: Would you like to book only a double cabin? Then you pay a supplement of 35% of the basic amount
The prices listed above are also the actual prices on your invoice. There will be no additional hidden costs. We like transparent and fair prices, so you know where you stand.
Josefien is:
Uncomplicated & cozy (max. 22 people.)

Biological & Sustainable

Heartwarming host/hostess
Ship in sight
Ship Josefien
MMSI 244730771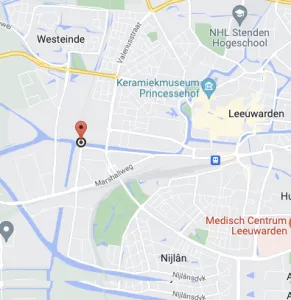 Click here for a large map